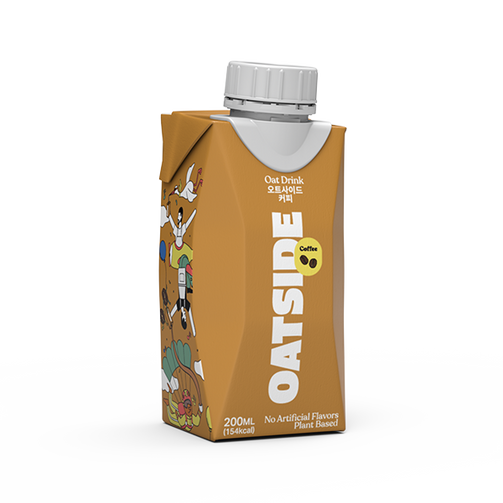 OATSIDE Oat Latte Pocket Pack
OATSIDE Oat Latte Pocket Pack
Regular price

Sale price

$2.00
Imagine a world where oat milk is the default in your latte. Now click add to cart for this new OATSIDE Pocket Pack. Because dreams do come true. We've gone out and found ourselves a unique, expertly roasted mix of coffee beans that work perfectly with the creamy, delicious goodness of our Barista Blend oat milk.

Ingredients: Oat Base (Water, Oat (10%)), Canola Oil, Palm Sugar, Sugar, Coffee Extract, Dipotassium Phosphate Stabilizer, Calcium Carbonate, Natural Coffee Flavouring, Salt

Size: 200ml
Storage Information:
Shelf Life: 12 months
Store in a cool and dry place, avoid direct sunlight or temperature changes. After opening the carton, please refrigerate below 4°C and consume within 5 days.